GENERAL DISCLAIMER
Hanwha Techwin Europe Ltd.  is pleased that you are visiting this site and we are pleased to provide the information on this server. We encourage you to print copies of the information for your personal use, store the files on your computer, and establish link with this server from your own documents. We need to advise you, however, of some legal limitations and restrictions that we impose to all visitors to this and related sites. We ask that you respect the rules described below. This site contains information which is proprietary property of HANWHA TECHWIN EUROPE.
HANWHA TECHWIN EUROPE retains all rights to such Services and Materials. Services and Materials are intended only for Hanwha Techwin Europe's customers and are provided only for your convenience.
HANWHA TECHWIN EUROPE grants you no license or property rights to any such Services and Materials. HANWHA TECHWIN EUROPE does not warrant the accuracy, completeness, or reliability of Services and Materials and other items contained on this server or any other server. Therefore, you are not to rely on any Services and Materials provided in this site unless we expressly advise you in writing that you can.
Please do not rely upon or utilize the Services and Materials to purchase, sell, trade, or transact in any securities. Note that information provided herein do not meet disclosure requirements of regulatory bodies as may be required in different countries, including but not limited to, the U.S. Securities Exchange Commission. Please do not make any investment decisions based upon Services and Materials provided herein.
THE SERVICES AND MATERIALS ARE PROVIDED BY HANWHA TECHWIN EUROPE ON AN AS IS BASIS, AND HANWHA TECHWIN EUROPE EXPRESSLY DISCLAIMS ANY AND ALL WARRANTIES, EXPRESS OR IMPLIED, INCLUDING WITHOUT LIMITATION WARRANTIES OF MERCHANTABILITY AND FITNESS FOR A PARTICULAR PURPOSE, WITH RESPECT TO ANY SERVICE OR MATERIALS. IN NO EVENT SHALL HANWHA TECHWIN EUROPE BE LIABLE FOR ANY DIRECT, INDIRECT, INCIDENTAL, PUNITIVE, OR CONSEQUENTIAL DAMAGES OF ANY KIND WHATSOEVER WITH RESPECT TO THE SERVICE AND MATERIALS.
The information regarding the stocks and any information contained in this Web Site do not constitute an offer by HANWHA TECHWIN EUROPE of any of its securities nor does it constitute a request for an offer to buy any securities. Although you may freely download Services and Materials from this and related sites, HANWHA TECHWIN EUROPE retains all trademark right and copyright on all text and graphics. You have no right to reproduce them in any way other than for your personal use.
Tax strategy of Hanwha Techwin Europe
Hanwha Techwin Europe Ltd. are publishing this tax strategy for the 2018 financial year to comply with their duty under paragraph 16(2) Schedule 19 of the UK Finance Act 2016.
We (Hanwha Techwin Europe) act responsibly in all out tax matters, recognising the importance of paying the right amount of tax. We take an objective view of the generally understood interpretation of the relevant laws and regulations. We seek to build constructive relationships with tax authorities in the UK and provide transparent disclosure to ensure that all our stakeholders are well informed about out tax matters.
Company Overview
Hanwha Techwin Europe Limited ("HTE") is a wholly owned subsidiary of Hanwha Techwin Company Ltd ("HTW"), a company incorporated in South Korea, and a member of the Hanwha group of companies.
HTE's principal business is the purchase of CCTV and security products from its parent and the sale of these products via distribution throughout Europe and Turkey.
Compliance
HTE is committed to complying with all aspects of UK tax law and practice. Compliance means ensuring the correct amount of tax is paid at the right time and all tax returns are submitted to HMRC in accordance with due dates.
This approach applies to all UK taxes applicable to HTE's operations including corporation tax, VAT and payroll taxes.
We endeavour to contribute to the national economy and social development through improving productivity, job creation, faithful tax payment, and making contributions to society.
Governance & Management of Tax Risk
Ownership of our tax strategy, as with the wider business strategy, rests with Hanwha Group's board and HTW in general. The day-to-day responsibility for tax rests within HTE, as taxes by their nature are levied on legal entities rather than on the Hanwha Group or HTW as a whole.
HTE and its parent company share a low risk approach to tax governance, and adhere to internationally accepted laws and regulations. If a risk is identified either in relation to compliance or the understanding of complex tax requirements, professional external advice is obtained.
HTE's Chief Financial Officer is responsible for the company's compliance with UK tax requirements and for the management of their tax risks. The finance team together with external professional advisors provide support to the CFO in relation to the preparation of tax returns, and observing and implementing changes to UK tax law.
HTW's Compliance Team in Korea monitor HTE's tax compliance and tax risk on a regular basis.  Any risks thought to be significant are reported to the Board of Directors and to the Audit Committee. CFO provides updates on material tax matters as part of the regular updates to HTW and Hanwha Group's board.
Tax planning
HTE has a conservative approach to taxation issues and seeks to ensure its tax affairs reflect the regulatory, legal and commercial environment in which its business operates. All decisions are taken after careful consideration of all the issues and potential impacts. HTE does not employ aggressive interpretation of the tax law, or partake in tax avoidance schemes which are contrary to the intention of the law.
The external tax advisers are consulted to provide advice on commercial transactions to identify risks and ensure tax compliance.
HTE's operations are closely linked with that of its parent company, in particular through the purchase of goods for resale, product development and shared services such as the IT systems.
HTE is the representative of HTW's business interests in the UK and Europe. HTE receives tax advice from our tax teams in Hanwha Group, HTW, and country level comprising individuals with a mix of industry and business knowledge and subject matter expertise, in order to ensure any tax implications of these operational arrangements such as transfer pricing, are adequately addressed to ensure both companies are compliant with UK tax requirements at all times. From time to time we engage external tax advisers to provide specialist expertise, to provide second opinions on significant transactions, and to help us with insight on industry practice. This situation is closely monitored both by HTE's Chief Financial Officer and finance team, and HTW's compliance team.
Interaction with Tax Authorities
We understand our tax affairs are complex, given the range of taxes that apply to our businesses and the cross-border dimensions that come from being an international group.
HTE has an open and transparent relationship with HMRC and endeavours to communicate with honesty, integrity and in a co-operative and professional manner, and enhancing mutual trust and cooperative relationships. If a situation arises requiring clarification or interpretation of a complex tax matter, HTE will aim to work pro-actively with HMRC to ensure HTE adopts the most appropriate treatment.
Hanwha Techwin Europe Ltd. Modern Slavery Act Statement
Introduction

Hanwha Techwin Europe Ltd. is committed to improving our practices and recognises that it has a responsibility to take a robust approach to modern slavery and human trafficking within our business or global supply chains in accordance with the Modern Slavery Act 2015. As a business Hanwha Techwin Europe Ltd. is committed to act ethically and take steps to ensure that neither modern slavery nor human trafficking is taking place anywhere within our corporate activities or global supply chain.
Hanwha Techwin Europe Ltd. has issued this statement pursuant to Part 6, Provision 54, of the UK Modern Slavery Act 2015 for its financial year ending 31 December 2017.
Business Structure and Supply Chain
Hanwha Techwin Europe Ltd.'s principal activities are the import and distribution of Hanwha branded surveillance hardware and software. Our operations are predominantly pan-European and also in Turkey.
Hanwha Techwin Europe Ltd. is part of the Hanwha Group of companies and a subsidiary of Hanwha Techwin Co. Ltd., a company incorporated in the Republic of Korea. Hanwha Techwin Co. Ltd. employs approximately 1,791 employees across 19 countries, where site activities range from production and sales, as well as holding regional head offices worldwide, to design and research centres. For the most part, products distributed by Hanwha Techwin Europe Ltd. have been purchased from Hanwha Techwin Co. Ltd. or one of its subsidiaries.
Approximately 84% of Hanwha's products are manufactured at Hanwha-owned facilities, and we work diligently to provide world-class working conditions throughout our manufacturing network and comply with local laws and regulations in all regions in which we operate.
Our Code of Conduct
A Code of Conduct is a set of standards on social, environmental and ethical issues, and this Code is designed to express our commitment to conducting business in an honest, fair and transparent way. It is based on the United Nations Guiding Principles on Business and Human Rights, the United Nations Global Compact, the United Nations Declaration of Human Rights and the International Labour Organisation (ILO) Declaration on Fundamental Principles and Rights at Work. Our Senior Management team ensures that our Code of Conduct is regularly reviewed in order to reinforce our commitment to the protection of employees' human rights, prohibition of child labour, and enforcement of involuntary labour and cooperative labour-management relations.
It is our firm commitment that neither Hanwha Techwin Co. Ltd. nor any subsidiary thereof, will collaborate or associate with any suppliers who have demonstrably and repeatedly failed to comply with basic International Labour Organization (ILO) standards.
Due Diligence Processes and Risk Management
Hanwha Techwin Co. Ltd. adopts a three-stage process of self-assessments, on-site inspections and third party verifications with any partners with whom they choose to work.
We have dedicated compliance team operating at Hanwha Group level whose sole responsibility is to conduct comprehensive risk analysis reports and ensure compliance across all Hanwha practices including such key matters such as labour management and human rights, health and safety, sustainability, the environment and ethics management. This unit works closely and collaboratively with all relevant business divisions to identify risks and swiftly resolve them.
We actively encourage suppliers to analyse their own internal risk factors, and as a result improve any identified compliance gaps. Suppliers share information on areas for improvement and proposals for conformity with us, and if necessary, we can provide consultative and investment support.
Our Performance Indicators
As a Company, we have taken significant and effective steps to ensure that neither modern slavery nor human trafficking is taking place within our business or global supply chain.
However, in order to demonstrate our commitment further, Hanwha Techwin Co. Ltd. has developed a global grievance handling mechanism to identify potential violations of any work environment standards or the infringement of human rights that could possibly occur with our supply chain or within our own places of work. We operate a variety of grievance handling channels (e.g. a hotline as well as both offline and online channels) for both suppliers and employees. Grievance reports are reviewed by the responsible department and informants are notified of proposed solutions. All reported grievances are categorised and their progress tracked with a schedule of completion and outcomes. Hanwha Techwin as a global entity ensures that individuals that raise grievances are not disadvantaged in any way.
Training
Corporate culture and values, including our Code of Conduct, are vital parts of our induction program for all employees in Hanwha Techwin Europe Ltd.
Hanwha Techwin Co. Ltd. also provides training to our suppliers to raise awareness of human rights and improve working conditions. We distribute a 'Code of Conduct Guide' to our suppliers to ensure that an equal level of principle and policy is adopted by each of them in their daily business activities. The Guide is designed to align our strategies, provide a deeper understanding of our Code and values and provide detailed measures for the integration of sustainability.
Hanwha Techwin Co Ltd. conducts online training programmes for employees responsible for human resources or supplier management at our production subsidiaries in order to develop and better their understanding of human rights issues. There are also mandatory training programmes circulated to all employees working in our production subsidiaries across the globe, which include our policy and guidelines on human rights.
Further Action
Hanwha is committed to maintaining a sustainable and responsible supply chain. To continue to ensure that slavery and human trafficking operations do not take place in our supply chain we will persist in working collaboratively with our key stakeholders to refine and improve our policies, procedures and programmes. We will continue to outline steps to tackle these issues in our annual sustainability report and modern slavery statement.
This statement has been approved by the Board of Hanwha Techwin Europe Ltd.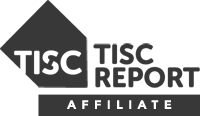 Bob Hwang
Managing Director
Hanwha Techwin Europe
31 January 2018
This post is also available in: French, German, Italian, Russian, Spanish, Portuguese (Portugal), Czech, Polish, Swedish, Turkish